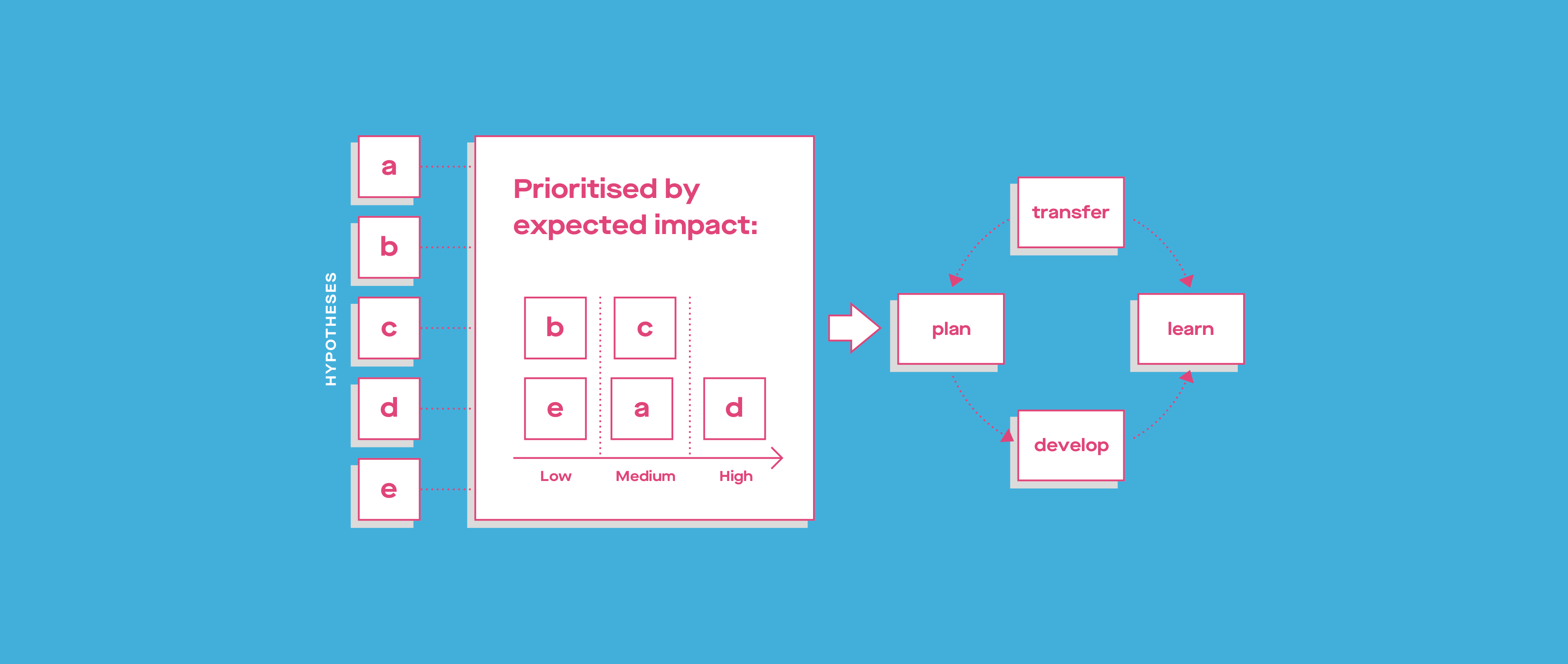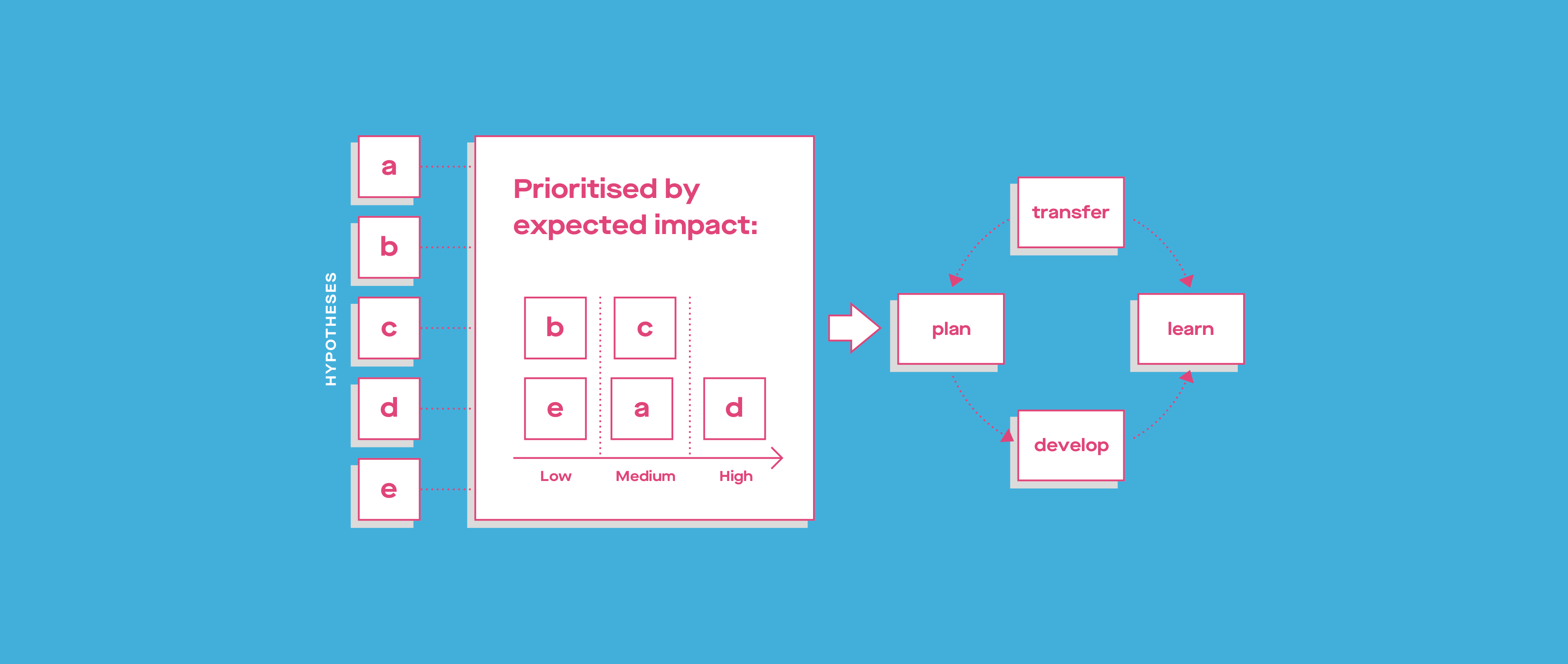 Your website is the first port of call for many of your customers. It's the digital storefront for your company and the first (perhaps only) salesperson many of your visitors will encounter.


That's why their impression of your website is so important. 88% of consumers are less likely to return to a site after a bad experience, so it's crucial to impress them the first time.

Given this, it's not really surprising that companies tend to spend vast amounts of time and resources on their websites. Small businesses can expect to spend high four figures on a website launch, while larger organisations are looking at an upfront cost of up to $40,000.

That's a pretty formidable sum, and that's before any maintenance work like repairs, tweaks, and updates.

What's more, the outright dollar cost is just one piece of the overall picture. Launching a site also carries untold costs when it comes to time, resources, and stress. It's an all-hands-on-deck job, and it can take months.

This traditional approach — building a website in one big push and then redesigning it all a few years down the line — is outdated. Not only is it expensive, inefficient, and nightmarishly stressful, it also fails to deliver an optimally successful site.

That's because you're essentially building a website all at once based on predictions and intuitions, then leaving it to slowly decay until it's time to repeat the process.

Fortunately, there's a better way: growth driven design (GDD). The brainchild of HubSpot's Luke Summerfield, this approach aims to completely change the way we build websites.

Let's find out more.


What is GDD?
GDD is a new way of looking at web design, one that aims to be more efficient with resources and deliver better results.

It takes a more data-based, ongoing approach. Instead of doing one big design and launch every few years, GDD aims to constantly monitor the site, collecting data and using it to make continuous tweaks over time.

It relies on research and communication to get closer to users and better understand their experience. This includes things like identifying how long visitors are staying, where their attention is directed, and why they leave the site.

Done right, it's a powerful alternative to the old, clunky web design process. So how can you go about doing it?


The GDD Process
HubSpot breaks down the GDD journey into three main steps.

The first stage is to develop a clear strategy and lay the foundations for your website design. Here are some steps to follow:

Clearly define your goals. Make sure everyone in the team has a handle on what needs to be done, and how to achieve it. Make your targets SMART (specific, measurable, attainable, relevant, and timely)

Get to know your users. Ask them questions, do research, spend time in the same online spaces they do. Find out what they want, and how to provide it. Put together user personas for your visitors.

Redefine your fundamental assumptions. Create new value propositions, pain points, and user habits. Use your new knowledge to change the way you think about your business.

Plan out the buyer journey. Figure out what you'll need to do at each stage to maximise the chance of your visitors becoming paying customers.

Build a wish list of about 75-200 ideas. This can include plans for section pages, site elements, content ideas, and much more.

Once you've laid out a solid strategy, it's time to move on to the launch pad stage. Here, your goal will be to build a bare-bones website that works better than your current one but isn't the finished product. It's a starting point; something to build from.


Here's how to do it:
Collect data from real users. By constantly monitoring and learning as much as you can about your visitors, you'll be able to quickly build and optimise your site in the right direction.
Do design sprints on areas that perform well. This is where your entire team piles in on one area of the site: brainstorming, designing, and testing to deliver a solid result fast.
Build an effective content development process and focus on creating valuable and engaging content throughout your site. That includes blog posts, videos, images, and much more. Content is the lifeblood of your site.

The final, ongoing stage of GDD is continuous improvement. This is where you use your data and what you've learned to ensure your site and business will constantly grow and be as successful as possible.

Here's the continuous improvement process broken down into four stages:
Planning. This is where you identify impactful actions you'll need to take to achieve your goals. Start by putting together a website performance roadmap, which should consist of (among other things):

Building high impact items
Building an audience
Making sure you're delivering value
Improving user experience
Expanding the website with new items
Building. Next, you work together to complete those tasks as a team, targeting your high-impact items and concentrating your resources to get them done as quickly and efficiently as possible.
Learning. This is the stage where you assess what you've done so far. Did it work? Was your hypothesis correct? What can you change? What did you learn? Answer these questions, and take as much as you can from the process. Think about how you can implement these findings to improve in the future.
Transferring. In this final phase, you'll share your knowledge with the entire company. This way it can benefit everyone, not just your specific area.
You'll repeat this process roughly every two weeks, changing the goals and action items depending on the demands of the quarter.



GDD is a big departure from the traditional ways of building websites. It allows you to constantly monitor and maintain your site, making changes all the time and responding quickly and fluidly to what you learn.